The Empty Chair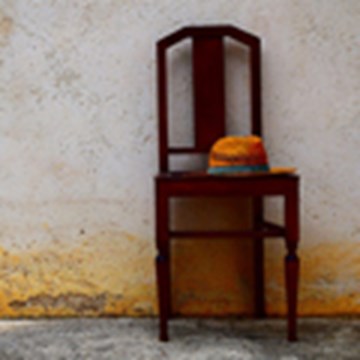 This year as well, when the entire Jewish nation sits down at the Seder table, Tehila Friedman and Chavi Ehrenfeld will walk between the tables of hotel guests and make sure that all of their guests feel as comfortable and at ease as possible. The Seder will be conducted by Eliezer Rosenfeld, who lost his sons Yitzchaki and Malachi, and with him will sit many families who have lost a father, mother, siblings and children over the past few years.
This year as well, when the entire Jewish nation sits down at the Seder table, Tehila Friedman and Chavi Ehrenfeld will walk between the tables of hotel guests and make sure that all of their guests feel as comfortable and at ease as possible. The Seder will be conducted by Eliezer Rosenfeld, who lost his sons Yitzchaki and Malachi, and with him will sit many families who have lost a father, mother, siblings and children over the past few years.
Friedman has been operating the Nava organization (an acronym for Victims of Terror and Bereaved Families) for the past 14 years, which she founded and currently manages with Ehrenfeld. The rest of the year, they are both busy with other things. Friedman manages the Taasukatif organization, which assists various populations with employment, while Ehrenfeld owns a business that helps make academic studies accessible to the ultra-Orthodox population and works to open separate classroom options at universities. They organize this special Seder night, which is an entire production of love and kindness, on a volunteer basis.
A few months before the Seder night, they reach out to those bereaved families who can't fathom getting through this night in their own home. Families who would like to be hosted somewhere where they can rest, relax, let someone else conduct the Seder, feel enveloped in love and rejoice as much as possible. These families find what they were looking for here.
Until the big night happens, Friedman and Ehrenfeld are busy raising donations, organizing the logistics of hosting a mass event on the holiday and most of all, communicating with the bereaved families for whom this is the first or second year that they must deal with their loved one's empty chair on the Seder night. "We take care of everything," Ehrenfeld says. "If there's a young widow who needs help with the kids, we pair her with a volunteer who will be there for her. If someone has a special diet, we talk to the hotel and make arrangements for them. We are there so that everything will be as comfortable and embracing as possible. This is the place where we dedicate ourselves to the Jewish people." It's been years since the two of them have read the Hagaddah on the Seder night or calmly leaned alongside the table. What they receive in return is extreme satisfaction. "My dream is to volunteer once day a week," Ehrenfeld divulges. "Until that happens, I put my all into preparing this Seder night and working on the night itself."
The Jewish Nation Didn't Let Them Down
It started at the beginning of the 21st century, during the second Intifada. A wave of murderous terrorist attacks swept through the country and Friedman couldn't bear to just sit by and watch. Every attack gave her flashbacks to that attack in July 1989 on bus line 405. She was a 13-year-old girl at the time, leading a group of children who were her campers at the day camp where she was a counselor, next to her home in Telz Stone. When she heard the loud explosion, she ran to see what had happened and saw the bus that had fallen into the ravine and been crushed. She heard the cries of the wounded and then later watched as the bodies of the dead were removed on stretchers and carried up the slope. The feeling of helplessness that accompanied her during that attack struck her time and time again with each additional attack. This time, she felt that she couldn't watch from afar any longer without doing something to help. At the time, she owned a business sending cakes ordered by Jews overseas. Tehila contacted her customers and offered to organize gift baskets with them to send to the wounded at the hospitals. A moment before she left with the 200 gift baskets that she had prepared, she decided to put a sticker on each one of them with her phone number, inviting anyone who needed help to contact her. Thus, without planning to do so in advance, she established an assistance project. She received 100 requests for assistance, mostly from victims who had sustained limb injuries who needed assistance and accessibility devices. Friedman opened up the Yellow Pages and started to connect between the wounded and good people who were willing to help. "The willingness of people and business owners to help was incredible. The Jewish nation didn't let them down." Simultaneously, she continued to receive more and more requests for assistance. "After a year of intensive work, we held a staff meeting of all of the volunteers, and we realized that we had no choice but to register as a non-profit. At first, I refused because I didn't want to believe that the terrorist attacks would continue for so long. Later, I understood that we had no choice."
Thus, the Navah organization was born, named after her grandmother, Navah Shean, of blessed memory, a Holocaust survivor who was an actress in Theresienstadt and later founded the Haifa Municipal Theater. Afterward, the corresponding Hebrew acronym that describes the organization's target audience was also found: Victims of Terror and Bereaved Families. Its areas of activity were numerous: fun days, Shabbat retreats, joint meals, support groups, and of course, hospital and home visits.
The terrorist attack at the Park Hotel in the midst of the Seder night in 2002, which claimed the lives of 30 people, was a turning point for the organization. "After that attack, I felt that the murderers were essentially attempting to attack the heart of the Jewish nation, and I felt that something needed to be done to bring the hearts closer and to help each other, because that is the only way that we can win."
Am Yisrael Chai – The Jewish Nation is Alive
About a year after the attack, she met Dov Kalmanovich, the first person wounded in the first Intifada. He told her that the most meaningful thing that she could do on behalf of the victims and the bereaved families was to host a Passover Seder for them.
Why specifically the Seder?
"Dov explained that the Seder night is an event that everyone celebrates around the family table, and the absence of someone who was once at the table and is now gone becomes unbearable. After the meeting, I made the decision to organize the Seder. I went to the Olive Tree Hotel and told them about the idea, and they said they would help. I sent emails to my overseas customers, who said they would assist financially. There were amazing stories – a girl who donated money instead of having a bat mitzva party, a girl who sold cakes and raised $10,000. The response was unbelievable."
At an advanced stage of her pregnancy with her fourth daughter, Tehila organized the first Seder. "I remember the guests arriving, injured and wounded. A girl missing an eye, a boy with a prosthetic leg, parents who lost their son in battle in Jenin. The atmosphere was very difficult." In the evening, when they all came to the dining hall, she suddenly realized that despite having prepared everything so nicely, she had forgotten to arrange one detail: "I hadn't found someone to conduct the Seder! I told them that I hadn't thought about that detail, and that we would do it together. And then Yitzchak Busidan, whose son Amit was killed in Jenin, came up to me and said: 'I can't watch it happen like this.' He turned to everyone and said, 'You lost a leg, you lost an eye, you're wounded, I lost a child in battle and you lost a daughter in a terrorist attack. And we're all here, and the Jewish nation is alive. Let's hold hands and hold each other.' Then, the most moving singing that I have ever heard in my life burst forth. People sang Am Yisrael Chai and as they sang, the hearts opened up and we began the Seder night. It was incredibly touching. The terrorist attacks continued around us, and despite the difficulty and the pain, people were singing. At that point, I understood the importance connecting the bereaved families with each other. Because bereaved families don't have a real social solution."
What do you think is the reason that bereaved families feel so isolated?
"It is hard for people to cross the street and ask someone who has just gotten up from sitting shivah [mourning], 'How are you doing?' It's hard for us, as a society, to see people who have lost the light in their eyes for an extended period of time. We feel the need to see happy people. It's hard for people to see a bereaved mother wiping away tears at a wedding and not celebrating along with everyone else. Bereaved people need to meet these social expectations and many of them say that they feel a strong sense of isolation. The encounter between bereaved families gives people the chance to be themselves: sometimes happy and sometimes depressed and pained, and to feel that people will accept that. I think that this is our greatest achievement."
Someone will Take Care of It
Since then, the Seder is held every year under the name "The Empty Chair Project." 3,200 people have participated to date. One year after the first Seder, in 2005, the woman who has worked on the project now for years with unlimited energy, Chavi Ehrenfeld, joined the staff. Ehrenfeld grew up in a hard core ultra-Orthodox family and went through the full Litvish Haredi routine, including attending a teaching seminary for girls and marrying a yeshiva student at a young age. The young couple continued down the set path until they chose to make a big change in their lives. "We were a yeshiva student and a teacher, and like most ultra-Orthodox people, we didn't' know people outside of our sector. In 2001, we went to Russia as shlichim [emissaries] and there, we had the opportunity to meet religious Zionist shlichim. One after the other, all of the myths we believed about that sector, its connection to Torah and mitzvot, and about connections between people were disproved. We understood that this was where we belonged." When they came back to Israel, after working for one year as a teacher, she decided that the time had come to spread her wings. In a wanted ad that she happened upon on the AllJobs website, she saw that someone was looking for a project coordinator in Telz Stone. The connection between the ultra-Orthodox community and the secular website seemed interesting to her, and she went for an interview. "That's how I met Tehila and the amazing organization she established. Tehila is very shy and I am the total opposite: I feel very comfortable anywhere. The connection between us was instant. I came to organize the Seder, and I stayed to coordinate all of the organization's other projects. These were years filled with activity. Workshops, Shabbat retreats, activities, hospital and home visits, and support for various needs." But when the great financial crisis hit the United States in 2008, the donations stopped flowing in. "Without a budget, we were forced to stop all of the organization's activity. We decided to leave just one project in place: the joint Seder for bereaved families."
You were doing so much; why did you decide to concentrate specifically on this project?
"Today, I am able to refer families who need help to other organizations," Friedman explains the decision. "But there is no solution for the Seder night, and this is a holiday that is very difficult for bereaved families. The contrast between the desire to celebrate the Seder night feeling a sense of freedom and joy, and the reality of the feelings they feel inside is very hard. The children also have expectations, that things will be okay already and that Mom will stop crying. Here, it is okay and legitimate to cry, it's possible to take off the masks and be who you are. We tell the families, 'Whatever feels right for you – that is how you should come. Leave the difficulty aside and let us run everything.' We feel that people indeed come with a feeling that there's someone who will let them put their heads down. There's someone who will make sure to be happy and sing, without them having to lead the evening. People who have undergone similar experiences put their arms around each other and there is mutual assistance. Those who want to be happy can celebrate, and those who don't – don't have to."
"The bereaved families who choose to come are not capable of bearing the void. As far as they see it, is it unbearable and impossible to sit opposite that empty chair of the family member who they lost," Ehrenfeld adds. "It's enough for one member of the family to burst out in tears or run to their room, because they can't bear the pain any more, and the entire Seder is ruined."
They both say that the cases that break their hearts more than anything else are those cases when they come the home of a mourning family who they already know through the organization to comfort them once again as they go through a second mourning process. "A few weeks ago," Friedman relates with a deep sigh, "a 26-year-old young man was killed. We knew the families, because the mother's brother was murdered in a terrorist attack. When I sat down next to her, she put her head on my shoulder and said: 'I know that at least on Passover, I'll have somewhere to go.' After all, we all know where we'll be on the Seder night. The fear of 'What will I do on that night?' is a heavy burden upon the hearts of these families."
 We All Sit Together
This year, as aforementioned, the bereaved families will be accompanied by Sara and Eliezer Rosenfeld, who will also conduct the Seder. "When I came to visit them when they were mourning," Friedman recalls, "Eliezer said to me: 'I didn't want to see you under such circumstances.' With all of the pain, they picked themselves up and they go out on a mission, because Eliezer and Sara have extraordinary strength to pick up the broken pieces and help others create something whole out of their broken hearts."
As the holiday ends, they will commemorate 15 years since the death of their son, Yitzchaki. The Rosenfeld family holds a tish – a gathering with songs, in his memory each year. This time, they chose to hold this tish with the families who came to celebrate the Seder together.
Ehrenfeld relates that most of the families who choose to participate do so only after a year has passed since their loss. "During the first year, many of the families have to relearn their lives," Ehrenfeld explains. "Everyone around them is still supportive and understanding. The problem usually begins during the second year, or when there are many long months between the loss and the Seder, and those around them aren't as understanding anymore."
You host guests from all of the sectors, but the Seder isn't just a festive meal – there are differences between the customs of people from ethnic origins or sectors. How do you make everyone feel that they belong?
"We put the emphasis on the songs that everyone knows, but aside from that – this is in fact not your regular Seder," Friedman says. "We act out parts of the Haggadah so that everyone can participate, we give each table a part as an animal that they need to portray, and will all of this energy, in the end everyone feels connected."
"When dozens of children stand up and sing Ma Nishtana, everyone feels excited with them," Ehrenfeld adds. "Despite the heavy hearts of the parents, kids are kids, and they need this joy. So the children are center stage, and they walk around the tables when we sing B'Tzet Yisrael M'Mitzrayim and give out walnuts. The entire Jewish nation sits together and it's a powerful feeling. At lunch after the Seder night last year, I looked at everyone and thought to myself how amazing this is: religious, secular, ultra-Orthodox, Breslovers, native Israelis and new immigrants – all sitting together, with something very deep in common that connects them all."
How many years after their loss do families continue to participate?
"It varies a lot," Ehrenfeld says. "Last year, for example, the family of Avraham Hasano, who was run over in a terrorist attack, was with us. His large family felt that they couldn't be at home, because every year, he conducted the Seder and he was very dominant, so him absence was stronger than ever on this night. They were with us and they enjoyed it. This year, they are staying home. But they needed the transition last year. Last year, there was a couple here whose baby daughter died suddenly. They came to be with us, and this year they are celebrating with their own family. But there are also families who come every year, especially families of widows who don't have any other alternative but here, because they don't have anyone to conduct their Seder. The Mizrachi family come to participate as well, and the children say kaddish for their father. It is definitely a moving and challenging experience, and we are there to be there with them."
A Struggle that Others are Unfamiliar With
This year, about 160 people will participate in the Seder, out of about 50 families who lost their loved ones during the past year. Among them are Yael Weissman, whose husband Yanai was murdered by a terrorist at Rami Levi in Shaar Binyamin, together with their baby daughter. There's Hallel Ariel's family, the girl who was murdered as she slept in her own bed in her home in Kiryat Arba, and additional families who lost a child, sometimes even two, or husbands, or siblings. "Even families who have large extended families often prefer to be with us, because sometimes it's harder to spend the holiday with aunts and uncles," Ehrenfeld says. "After all, everyone around them has worked so hard preparing, and they don't always feel comfortable showing their sadness next to their hosts. It's not always comfortable to cry there, because their tears might ruin the Seder that everyone worked so hard to arrange. On the other hand, it's hard to deal with feelings of happiness too, because they feel that everyone around them is looking and wondering how they can celebrate now. Here, though, we accept everyone, regardless of how they may feel. Every reaction is okay, and there is a lot of support."
When I tell them that their work is unbelievable and raises the bar for the rest of the Jewish nation to step up and help, Ehrenfeld dismisses the compliment. "We just stand there and hug them," she replies. "The stories belong to the families who chose to get out of their beds each day. That can't be taken for granted. It's a struggle, and people who are unfamiliar with it can't understand. But it's important for me to mention that there are also optimistic stories of people who succeeded in recovering and who come back to us as supportive, contributing families. We are constantly doing this dance – on one hand, there's loss and bereavement and terrible pain, and on the other hand, there's the deep feeling that the Jewish nation is alive and that we are commanded to keep on living."
Where does the funding for this Seder come from?
"Every year, the supplier knocks again," Ehrenfeld sighs. "And every year anew, we pray that God will help us and that we will succeed in reaching our budget goal, so that we can do it again next year. But at the same time, we are confident that God will be with us again next year. Last year, we were missing several thousands and right when we came to the hotel, we received a message that the amount had come in. It was truly a miracle. But I must say that in the end, the responsibility falls on Tehila's shoulders, as she writes the check for the full amount with a shaking hand, without knowing for sure if the check will be fully covered."
Supporting the project has an additional element aside from the monetary support. It is a message that the nation embraces and remembers these families. Our families follow the project closely and in anticipation, and are very moved by the warm hug.
Those interested in donating are invited to go to the Empty Chair Project page on the Mimuna crowdfunding website.
For the full article click here >